Before the era of Marc Anthony and Alex Rodriguez, before Jennifer Garner and Ana de Armas, there was the iconic pairing of Jennifer Lopez and Ben Affleck, affectionately known as "Bennifer." Let's take a journey through their romantic history, from their initial meeting to their recent milestones.
2001: They Meet Jennifer Lopez and Ben Affleck first crossed paths on the set of "Gigli," a rom-com released in 2003. While the movie didn't fare well, sparks ignited between the two leading actors. At the time, J.Lo was still married to her second husband, dancer Cris Judd. She and Ben Affleck made their relationship public shortly after her divorce from Judd was finalized in 2003.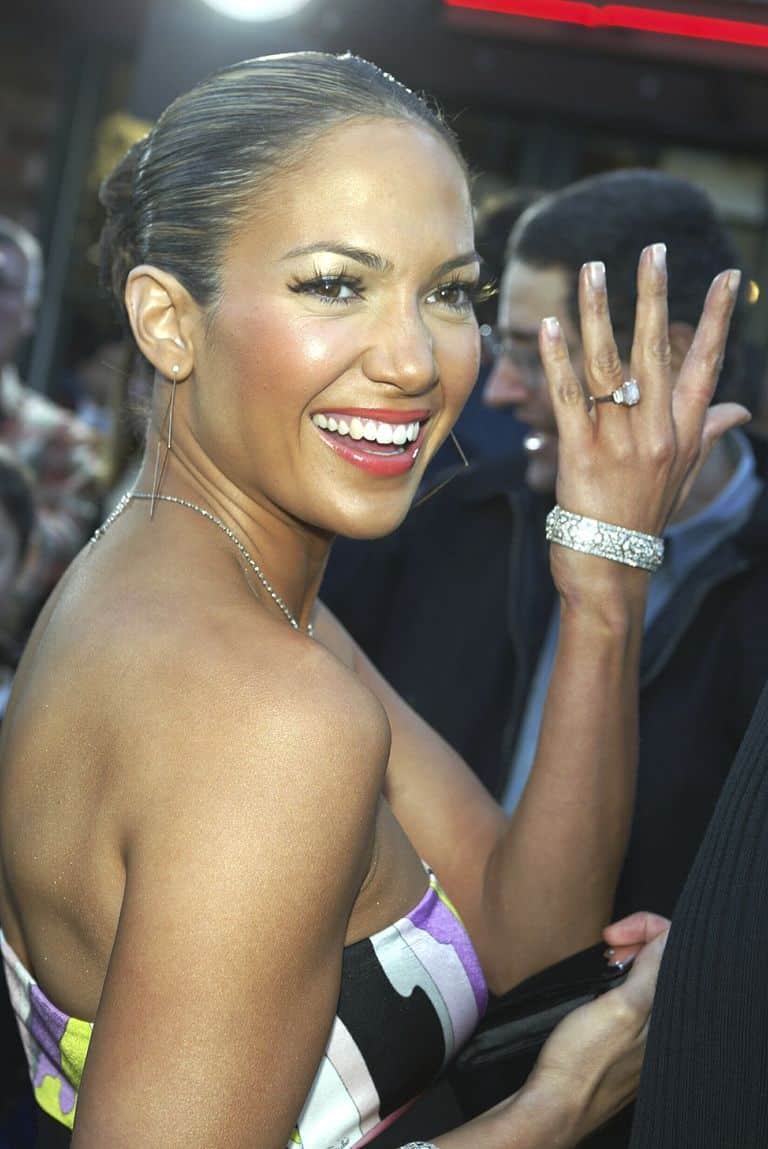 2002: Ben Makes a Cameo in "Jenny From the Block" Their love story played out in the music video for "Jenny From the Block." The video featured steamy moments between the two and even poked fun at the media's obsession with their relationship. However, the constant media attention took its toll, as J.Lo later revealed during a guest appearance on The Graham Norton Show in 2010.
November 2002: They Get Engaged Ben Affleck proposed to Jennifer Lopez with a stunning 6.1-carat pink diamond from Harry Winston, reportedly worth $2.5 million. Their engagement was a highly publicized affair.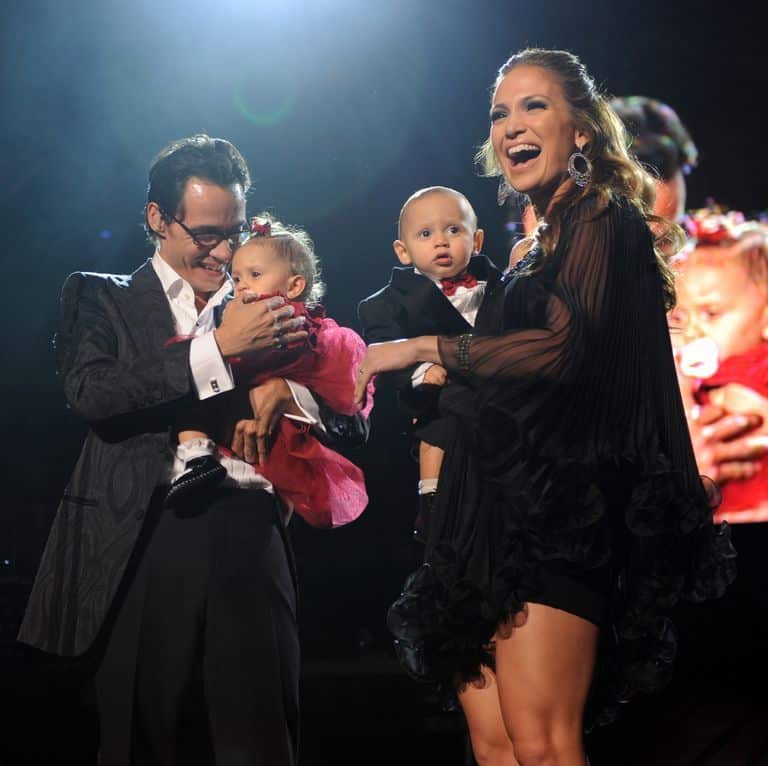 2003: They Star in Another Movie Together In "Jersey Girl," J.Lo played the deceased wife of Affleck's character. Unfortunately, the film underperformed at the box office.
January 2004: Bennifer is Over On January 22, 2004, Jennifer Lopez and Ben Affleck ended their engagement. J.Lo confirmed the sad news through her spokesperson. It was a challenging time for both of them.
June 2004: J.Lo Moves On In June 2004, Jennifer Lopez married singer-songwriter Marc Anthony. They later welcomed twins, Emme and Max, in 2008, but they separated in 2014. In her book "True Love" in 2014, Lopez reflected on her heartbreak after her breakup with Affleck and how it led her to seek comfort in another relationship.
2005: Ben Marries Jennifer Garner Ben Affleck moved on as well, marrying Jennifer Garner in 2005. They had three children together before divorcing in 2018.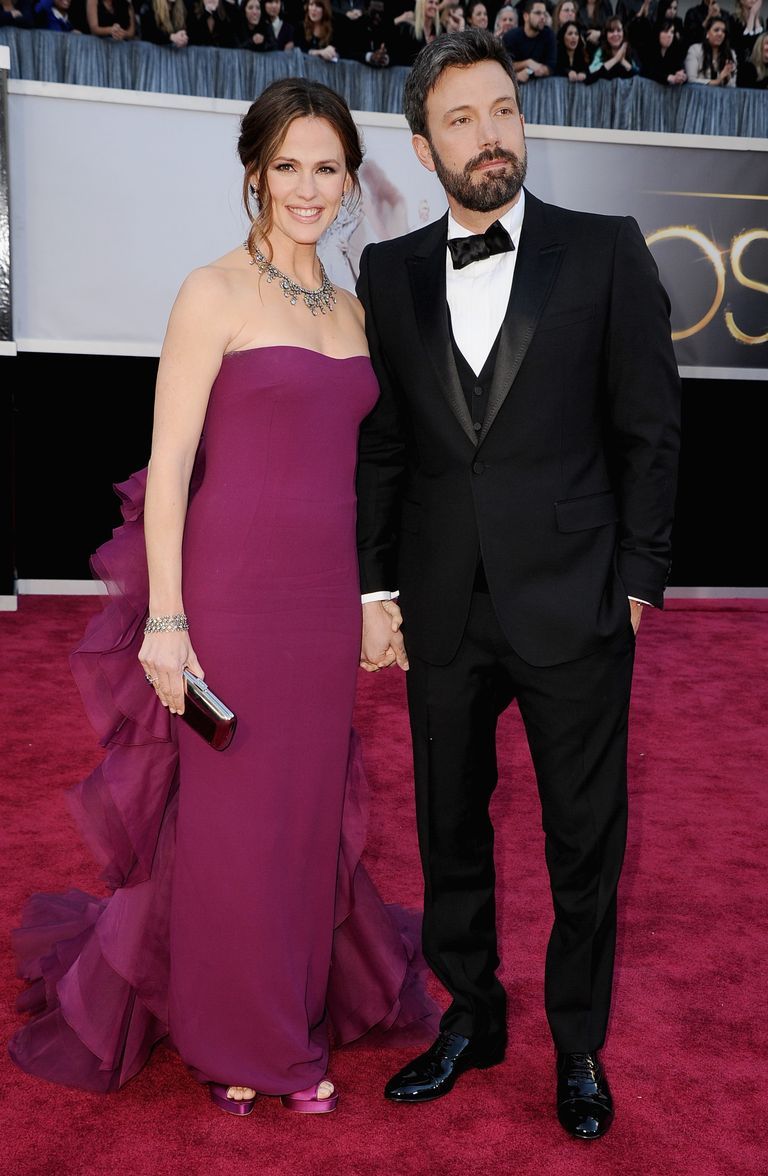 April 2021: Bennifer Reunites After Jennifer Lopez ended her engagement to Alex Rodriguez and Ben Affleck split from Ana de Armas, the two reconnected. They were spotted spending time together, sparking rumors of their reunion.
May 2021: J.Lo and Ben Jet Off to Montana Almost two decades after their breakup, Jennifer Lopez and Ben Affleck took a weeklong vacation to Montana. They rekindled their connection and seemed genuinely happy to be together.
May 2021: Both Lopez and Affleck "Seem Committed" Sources reported that Jennifer Lopez and Ben Affleck were determined to make their relationship work despite the distance between them. They were supportive of each other's careers and enjoyed each other's company.
June 2021: The Pair Are Reportedly Thinking About Their Future Jennifer Lopez and Ben Affleck began discussing their future together. They were serious about their relationship and wanted it to be long-lasting. They were willing to make the long-distance relationship work, with Affleck based in Los Angeles and Lopez working out of Miami.
June 2021: The Pair Are "Hopeful" About Their Relationship J.Lo and Ben Affleck felt positive about their rekindled romance. They talked about their past and why things didn't work out before. They were enjoying each other's company without mixing business with their relationship.
July 2021: Their Families Bond Jennifer Lopez's and Ben Affleck's families started to bond more. They spent time together, including attending a family birthday party and taking their kids to Universal Studios. The children seemed to enjoy spending time together as one big family.
July 2021: Ben and Jennifer May Move In Together There were reports that Jennifer Lopez and Ben Affleck were considering moving in together. They seemed to be fully committed to each other and were making each other a priority.
August 2021: Ben Looks at Engagement Rings Photographs showed Ben Affleck browsing engagement rings with his son and mother. It was a significant step as they were slowly blending their families.
April 2022: They Get Engaged Again Jennifer Lopez and Ben Affleck announced their engagement in an exclusive video. Lopez proudly displayed her new engagement ring—an emerald-cut, pale green diamond.
April 2022: J.Lo Reveals the Romantic Proposal Jennifer Lopez shared that Ben Affleck proposed to her while she was taking a bubble bath. It was a sweet and intimate moment that left her speechless.
July 2022: They Get Married in Vegas Lopez and Affleck surprised everyone by getting married in a Las Vegas chapel in July. It was a low-key ceremony, and Jennifer changed her last name to match her husband's.
July 2022: They Go on Their First Honeymoon The newlyweds jetted off to Paris for a sunny summer honeymoon, bringing along their children for quality family time.
August 2022: They Have a Second Wedding in Georgia Just a few weeks after their Vegas wedding, Jennifer Lopez and Ben Affleck had a second wedding ceremony on Affleck's estate in Georgia. Celebrity friends attended, and guests wore all white for the lavish occasion.
August 2022: They Embark on a Second Honeymoon Lopez and Affleck enjoyed a honeymoon in Italy, visiting Milan and Lake Como. They were seen strolling, shopping, and enjoying their time together.
October 2022: The Couple Is Closer Than Ever Sources reported that Jennifer Lopez and Ben Affleck were still in their honeymoon phase. They were happy, supportive of each other, and taking care of their blended family while pursuing their respective careers.
November 2022: J.Lo's Relationship Inspires New Music Jennifer Lopez revealed that her relationship with Ben Affleck inspired her to record her newest album, reflecting on their love story and her past heartbreak.
January 2023: J.Lo Describes a Phenomenal Year Jennifer Lopez talked about her transformative 2022, including moving in with Ben Affleck and blending their families. She described it as the best year since her kids were born.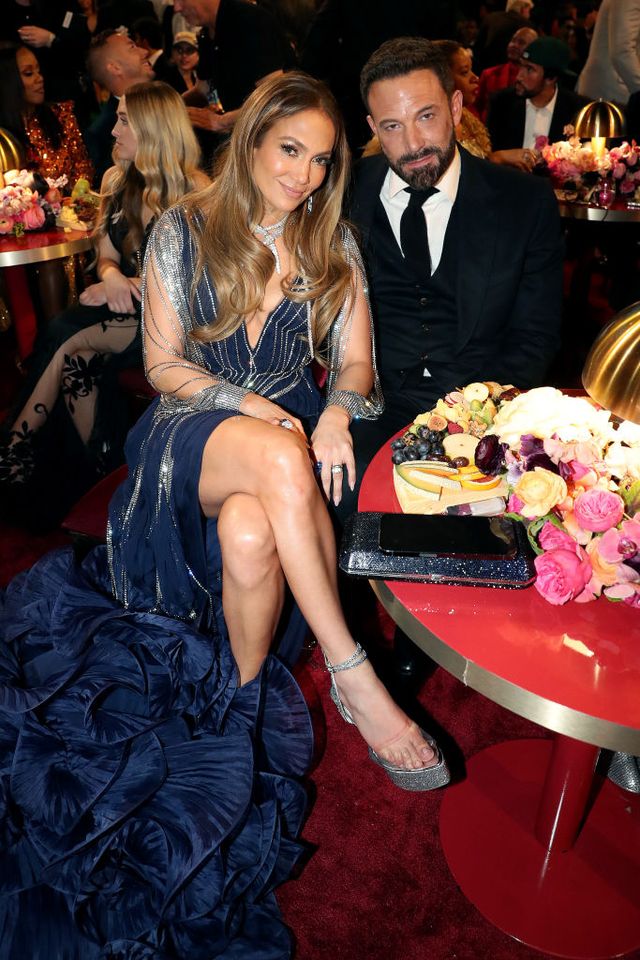 May 2023: J.Lo Talks About Raising a Blended Family Jennifer Lopez opened up about the joys and challenges of raising a blended family with Ben Affleck, sharing insights about navigating the teenage years and maintaining a strong bond.
May 2023: Jennifer Gushes About Ben at a Premiere At a movie premiere, Jennifer Lopez expressed her happiness about her marriage to Ben Affleck, highlighting the special moments they've shared.
May 2023: J.Lo and Ben "Closer Than Ever Before" Sources reported that the couple, approaching their one-year wedding anniversary, remained deeply in love and committed to each other.
Jennifer Lopez and Ben Affleck's relationship has been a captivating journey filled with ups and downs, but they seem to have found lasting happiness together.