Scientists Make Baffling Discovery of "Yellow Brick Road" in Pacific Ocean
Despite our extensive time on Earth, there are still numerous unexplained phenomena and mysteries waiting to be discovered. Thanks to the internet and easy communication, we are now more connected than ever, enabling us to share and learn about the wonders of the natural world with just a click of a button.
In this spirit of sharing, we bring you news of a recent intriguing underwater find in the Pacific Ocean that has left researchers astounded.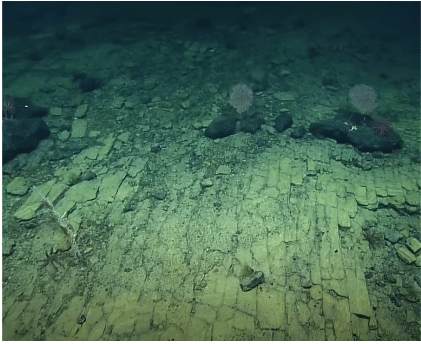 The Discovery
During an expedition to explore a deep-sea ridge north of the Hawaiian islands, scientists stumbled upon what can only be described as an underwater "yellow brick road." The goal of the expedition was to investigate a fissure in Hawaii's Lili'uokalani Ridge Seamounts.
Using a remotely operated vehicle, the crew of the Exploration Vessel Nautilus made the astonishing discovery of a pathway made up of rectangular yellow blocks. The moment was captured in a live-streamed video, and the researchers themselves were just as amazed as the viewers.
As they marveled at the peculiar sight, one crew member playfully suggested, "It's the route to Atlantis!" Another chimed in, "The yellow brick road?" The excitement was palpable among the team members.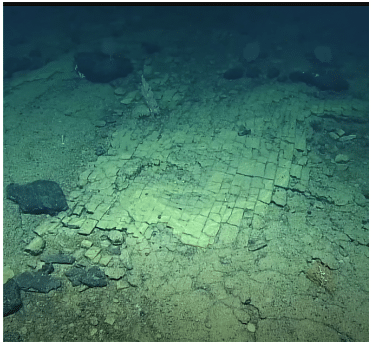 An Explanation
While the discovery sparked online curiosity, the researchers offered a scientific explanation for the mysterious rock formation. In a YouTube video description, they referred to it as "an example of ancient active volcanic geography."
The description continued, "At the summit of Nootka Seamount, the team spotted a formation resembling a 'dry lake bed,' which has now been identified as a fractured flow of hyaloclastite rock. This type of volcanic rock forms during high-energy eruptions when multiple rock fragments settle on the seabed."
Watch the fascinating video below:
Although this isn't Dorothy's yellow brick road, the discovery is undeniably remarkable.
Be sure to share this article on Facebook with your friends and join in the wonder of this incredible underwater find!